anti-Laminin rabbit polyclonal, serum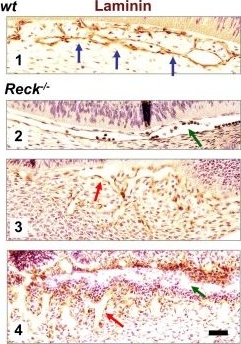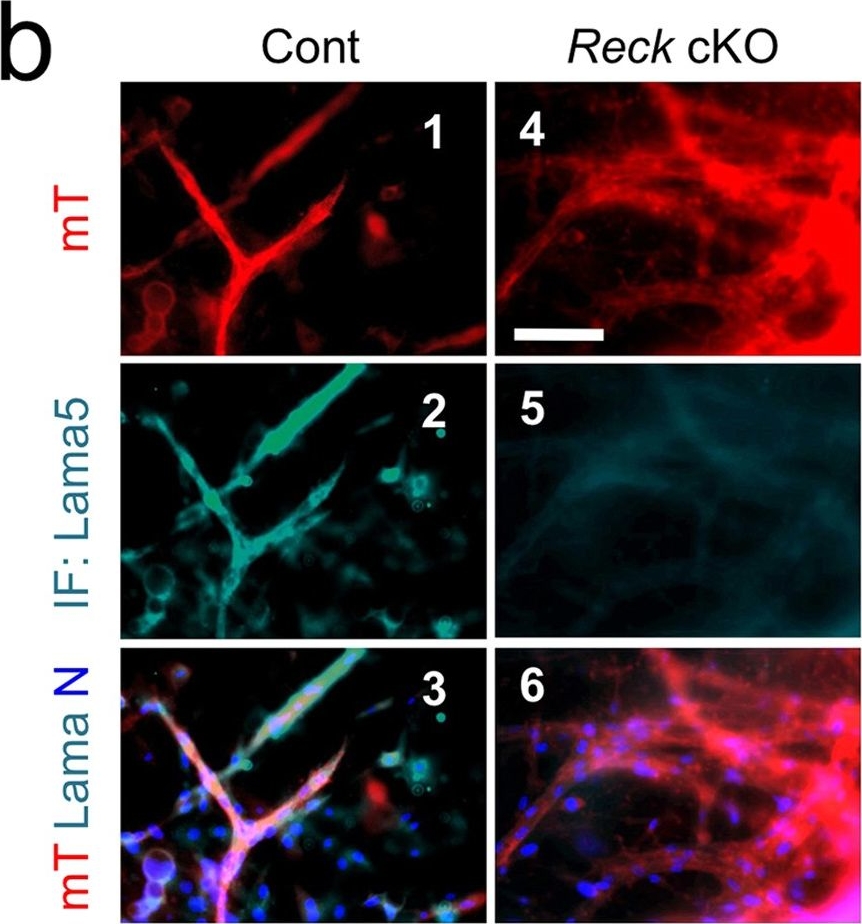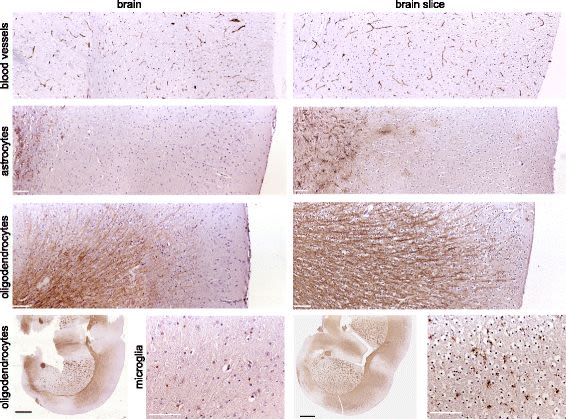 Key Features
Rabbit polyclonal
Suitable for IHC on frozen and paraffin sections and WB
Reacts with bovine, human, mouse, pig, rabbit and rat

Product description

Quantity

250 µl

Antibody Type

Polyclonal

Host

Rabbit

Conjugate

Unconjugated

Application

IHC

, WB

Purification

Stabilized antiserum

Reactivity

Bovine

, Human

, Mouse

, Pig

, Rabbit

, Rat

Storage

Short term at 2-8°C; long term storage in aliquots at -20°C; avoid freeze/thaw cycles

Intended use

Research use only

Immunogen
Laminin isolated from Engelbrecht-Holm-Swarm (EHS)-mouse sarcoma
Formulation
Contains 0.09% sodium azide
UniprotID
A0A3Q1LUC5 (Bovine),P25391 (Human),P19137 (Mouse),A0A4X1VLN1 (Pig),H0VND7 (Guinea pig),G1TTH9 (Rabbit),G1TTH9 (Rabbit),D4A409 (Rat)
Synonym
Laminin subunit alpha-1, Laminin A chain, Laminin-1 subunit alpha, Laminin-3 subunit alpha, S-laminin subunit alpha, S-LAM alpha, LAMA1, LAMA
Note
Centrifuge prior to opening

Applications

| Tested applications | Tested dilutions |
| --- | --- |
| Immunohistochemistry (IHC) - frozen | 1:50-1:100 |
| Immunohistochemistry (IHC) - paraffin | 1:50-1:100 (proteolytic treatment required; enzyme: pepsin) |
| Western Blot (WB) | Assay dependent |

Background

Laminin is a glycoprotein (Mr 850 - 1.000 kD, consisting of 3 glycosylated polypeptide chains with molecular weights of 440 and 225 (2x) kD) produced by various human epithelial and mesenchymal cells, and forms an extracellular matrix of thin filaments. In normal tissues, laminin is invariably present in all basal laminas surrounding muscle, nerve, fat and decidua cells and separates epithelial and endothelial cells from abutting connective tissues. Laminin has also been identified within the cytoplasm of breast epithelia, stromal cells of the endometrium, and within endothelial, bile duct epithelial and mesenchymal cells of the liver. Laminin has been found to be involved in cellular activities such as adhesion, spreading, differentiation, polarization, proliferation, locomotion, tissue invasion and chemotactic responses.
No cross reaction was obtained with human type I, III, IV and V collagen in immunoblotting, whereas the antibody reacted with a distinct band of appr. 200-220 kD from a 8M Urea extract from amnion basement membrane.

Positive control: skin, kidney.

References/Publications (7)

Publication

Species

Application

Species bovine


Application ICC-IF


Species rat


Application IHC (paraffin)


Species mouse


Application IHC (paraffin)


Species mouse


Application IHC (paraffin)


Species mouse


Application IHC (paraffin)


Species mouse


Application IHC (paraffin)


Downloads

Q & A's

There aren't any asked questions yet.

Customer Reviews

FAQs

The concentration of unpurified supernatant, ascites, unpurified guinea pig serum and unpurified rabbit serum is not determined.
The concentration of purified antibodies is mentioned on the datasheet.
For prediluted antibodies the concentration may vary from lot to lot. The concentration of these antibodies is not mentioned on the datasheet and can be requested at support@progen.com.



Most of our purified mouse antibodies contain 0.5% BSA as stabilizer. If BSA was added to the antibody solution, it is stated in the datasheet.
The supernatant format contains FCS proteins from cell culture medium supplemented with FCS.
The serum antibodies contain other proteins present in serum.



Lyophilized antibodies can be stored at 2-8°C until expiration.
Most of our liquid antibodies and reconstituted lyophilized antibodies may be stored for short term storage (up to 3 month) at 2-8°C. For long term storage we recommend to store the antibody at -20°C in aliquots. Please avoid freeze and thaw cycles.
Most of our conjugated antibodies should be stored at 2-8°C.
The individual storage conditions are mentioned on the datasheet.



The expiration date of our antibodies is indicated on the product label.


Most of our antibodies contain 0.09% sodium azide as preservative. If a preservative is added, it is mentioned in the datasheet.


The optimal antibody dilution for your specific protocol and application needs to be titrated in your lab with your equipment and sample. The optimal dilution may vary between protocols and samples. A good dilution for starting the titration is the dilution mentioned in the datasheet. If the sample needs a specific treatment (eg. Antigen retrieval for IHC on FFPE sections) this should also be mentioned on the antibody datasheet.


PROGEN antibodies are shipped at ambient temperature. The antibodies are stable at ambient temperature for the shipment period. Please store the antibodies as indicated in the datasheet upon arrival.