anti-Keratin K8/K18 guinea pig polyclonal, serum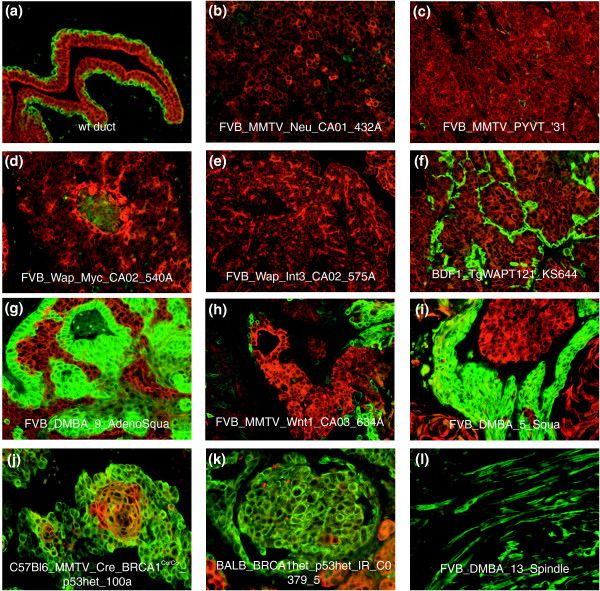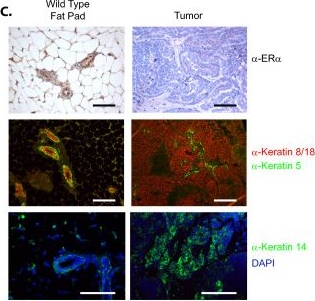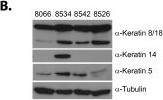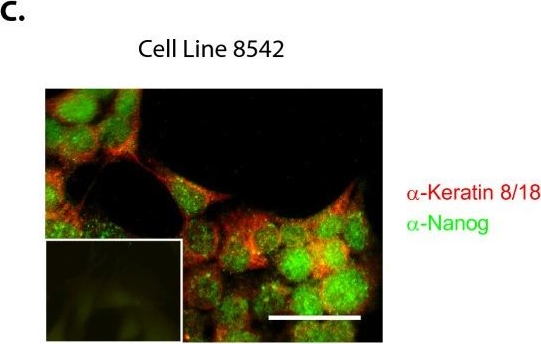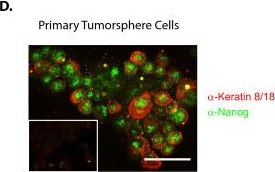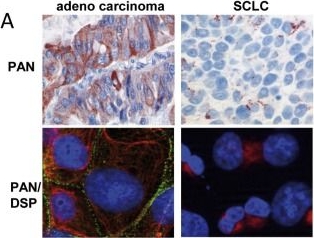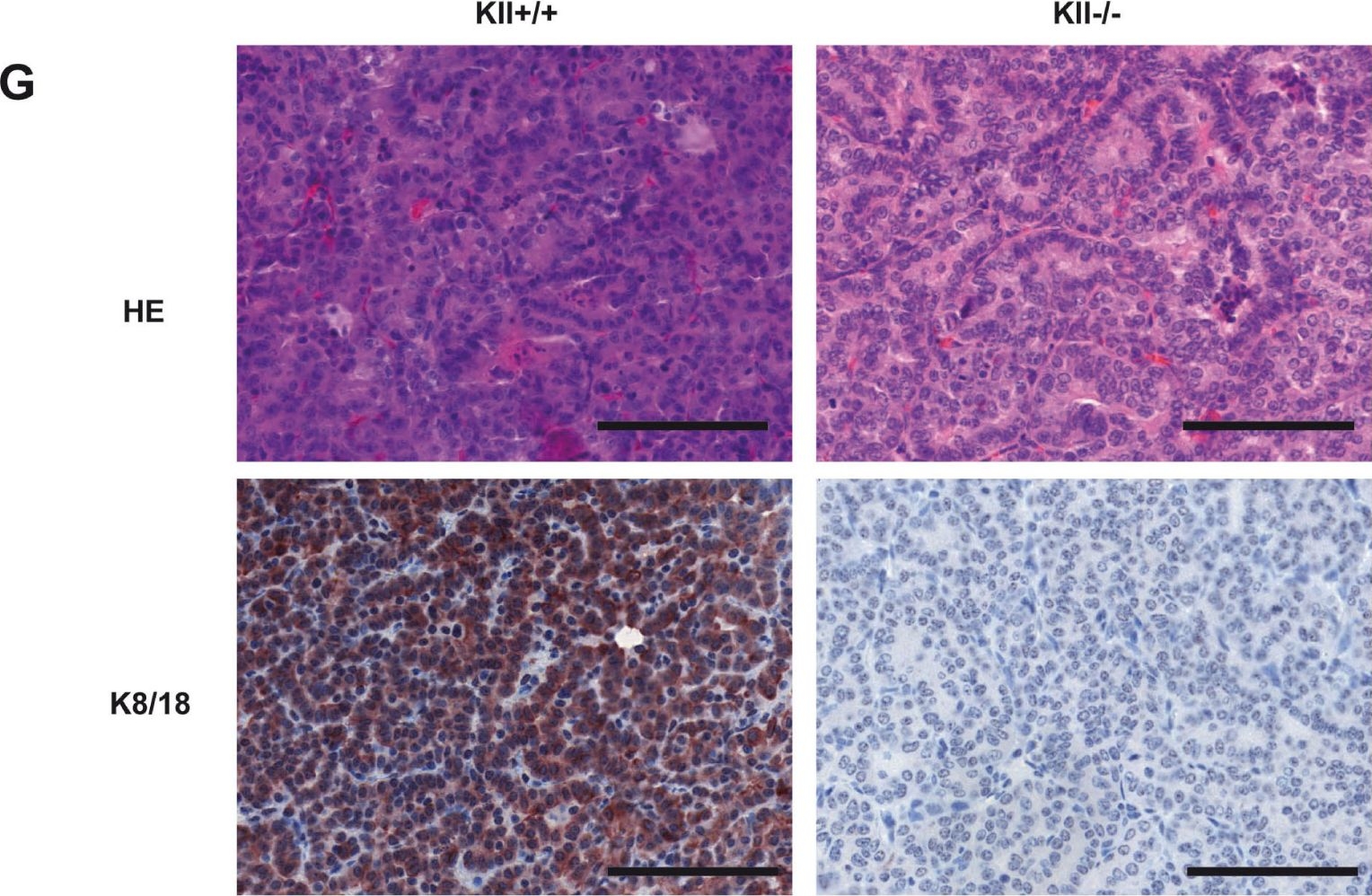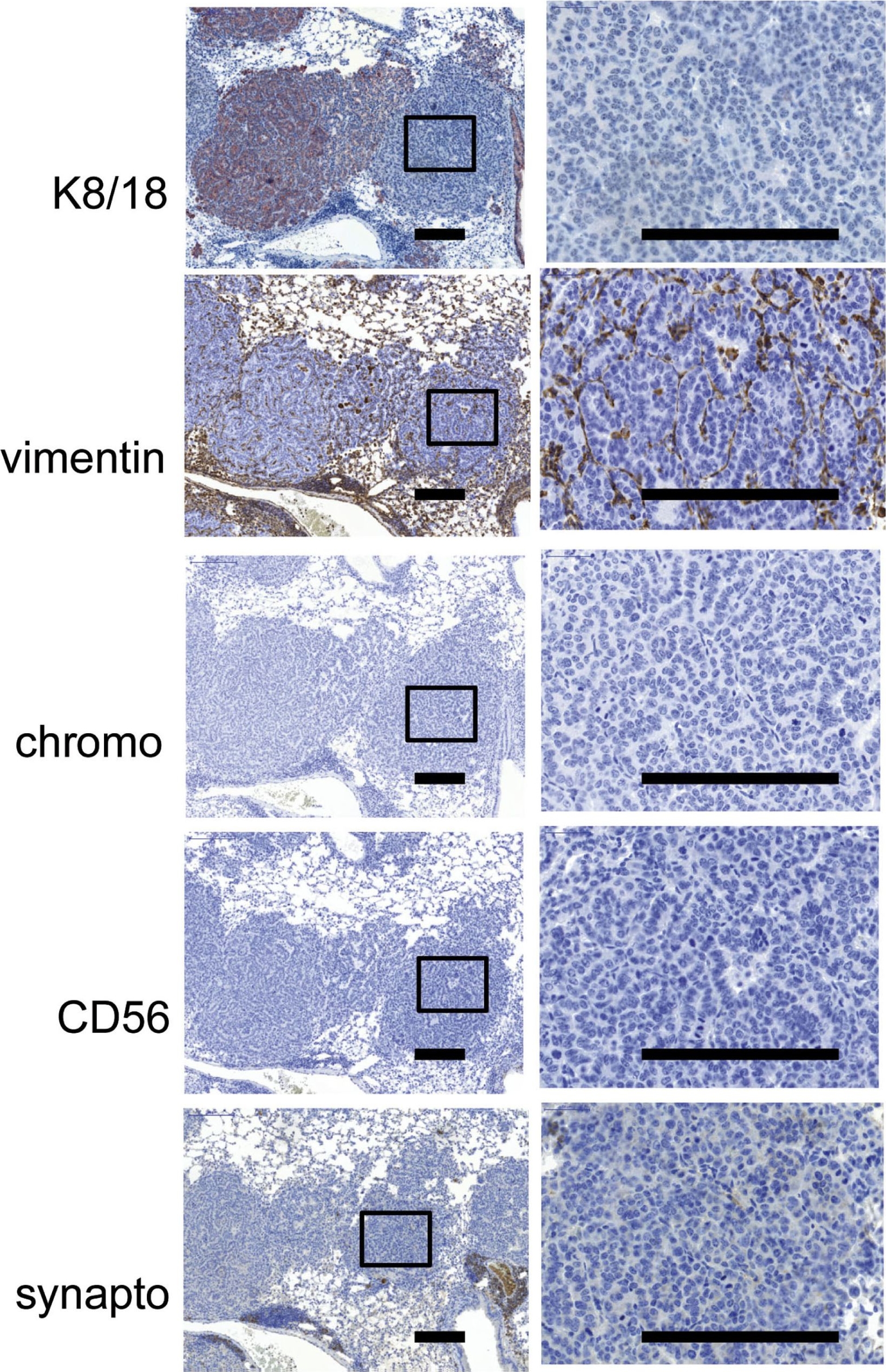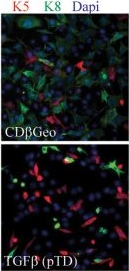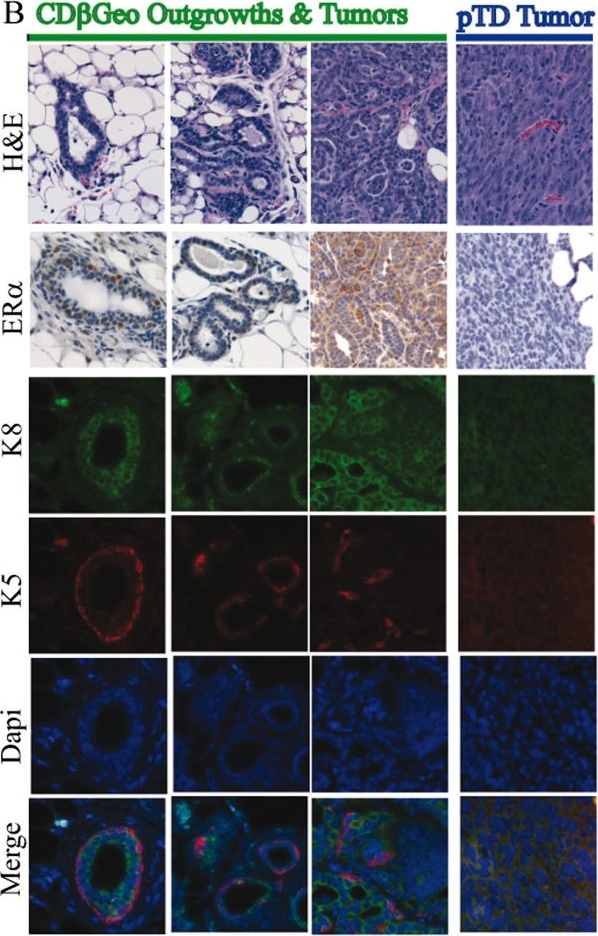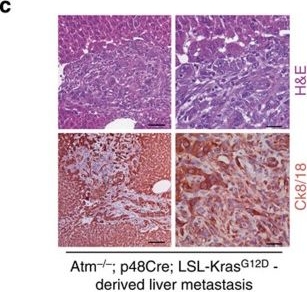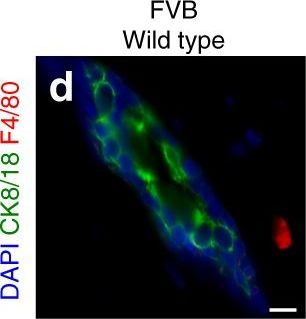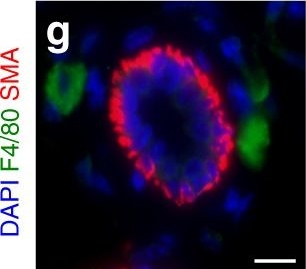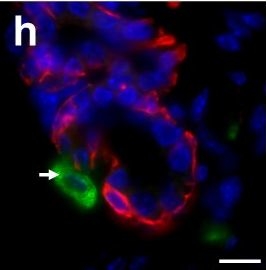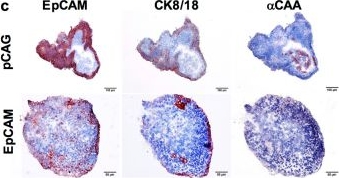 Key Features
Stabilized antiserum

Guinea pig polyclonal
Suitable for ELISA, IHC and WB
Reacts with bovine, chicken, human, mouse, rat and hamster

Product description

Quantity

100 µl

Antibody Type

Polyclonal

Host

Guinea pig

Conjugate

Unconjugated

Application

ELISA

, IHC

, WB

Purification

Stabilized antiserum

Reactivity

Bovine

, Chicken

, Hamster

, Human

, Mouse

, Rat

Storage

Short term at 2-8°C; long term storage in aliquots at -20°C; avoid freeze/thaw cycles

Intended use

Research use only

Immunogen
Keratin K8/K18 filaments, reconstituted from purified bovine keratins K8 and K18
Formulation
Contains 0.09% sodium azide
UniprotID
P05786 (Bovine),A0A1L1RIW5 (Chicken),P05787 (Human),P11679 (Mouse),Q10758 (Rat)
Synonym
Keratin, type II cytoskeletal 8, Cytokeratin-8, CK-8, Keratin-8, K8, Type-II keratin Kb8, KRT8, CYK8
Note
Centrifuge prior to opening

Applications

| Tested applications | Tested dilutions |
| --- | --- |
| Immunohistochemistry (IHC) - frozen | 1:100 |
| Immunohistochemistry (IHC) - paraffin | 1:50-1:100 (microwave treatment recommended) |
| ELISA | Assay dependent |
| Western Blot (WB) | 1:1,500-1:2,500 |

Background

Reactive polypeptide (specificity): Mr 52,500 and 45,500; Keratins K8 and K18 (formerly also designated cytokeratins 8 and 18) of simple type epithelium.
Tumors specifically detected: all adenocarcinoma tested, undifferentiated carcinoma, hepatocellular carcinoma, cervix carcinoma.




References/Publications (30)

Downloads

File

Category

Size

Filetype

Category Protocol

Size 917.17 KB

Filetype pdf

Category Protocol

Size 919.99 KB

Filetype pdf

Q & A's

There aren't any asked questions yet.

Customer Reviews

FAQs

The concentration of unpurified supernatant, ascites, unpurified guinea pig serum and unpurified rabbit serum is not determined.
The concentration of purified antibodies is mentioned on the datasheet.
For prediluted antibodies the concentration may vary from lot to lot. The concentration of these antibodies is not mentioned on the datasheet and can be requested at support@progen.com.



Most of our purified mouse antibodies contain 0.5% BSA as stabilizer. If BSA was added to the antibody solution, it is stated in the datasheet.
The supernatant format contains FCS proteins from cell culture medium supplemented with FCS.
The serum antibodies contain other proteins present in serum.



Lyophilized antibodies can be stored at 2-8°C until expiration.
Most of our liquid antibodies and reconstituted lyophilized antibodies may be stored for short term storage (up to 3 month) at 2-8°C. For long term storage we recommend to store the antibody at -20°C in aliquots. Please avoid freeze and thaw cycles.
Most of our conjugated antibodies should be stored at 2-8°C.
The individual storage conditions are mentioned on the datasheet.



Most of our antibodies contain 0.09% sodium azide as preservative. If a preservative is added, it is mentioned in the datasheet.


The optimal antibody dilution for your specific protocol and application needs to be titrated in your lab with your equipment and sample. The optimal dilution may vary between protocols and samples. A good dilution for starting the titration is the dilution mentioned in the datasheet. If the sample needs a specific treatment (eg. Antigen retrieval for IHC on FFPE sections) this should also be mentioned on the antibody datasheet.


PROGEN antibodies are shipped at ambient temperature. The antibodies are stable at ambient temperature for the shipment period. Please store the antibodies as indicated in the datasheet upon arrival.